Everyone's skin is not the same. There are many differences between glowing skin, dark skin, and oily skin. Oily Skin needs more care than other skins. And keeping makeup from melting off from another challenge.
People use makeup primers to make their skin more glowing and flawless. But oily skin people suffer much in this case. 
What's more, the makeup melts easily from oily skin if you are in warm weather. But no need to worry. With the help of makeup primers, we can solve this problem.
These primers create a smooth base on your skin where the makeup is and minimize pores. It even your skin tone and gives you a flawless, elegant look.
So, in this article, we will talk about the top 10 makeup primers for oily skin. Now, let's talk about them.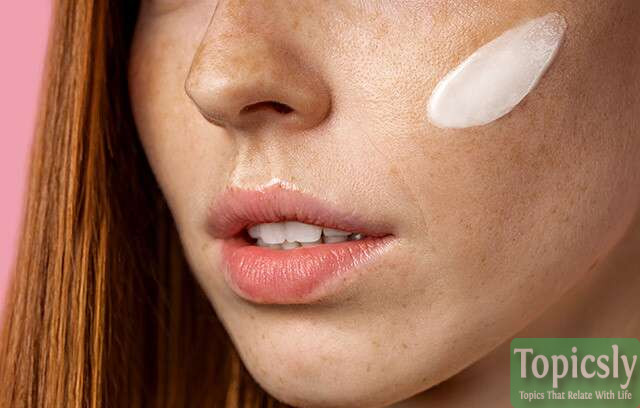 Top 10 Makeup Primers For Oily Skin
1. Rimmel Stay Matte Primer
This is a well-known makeup primer. We think you have already heard of this Brand. It shines on your skin for up to eight hours. It is lightweight and smooths your skin.
Doctors highly recommend Rimmel Stay Matte Primer for oily skin. If you haven't tried it already, then plz check it out now.
We have you and your skin both will like it. It also complements all skin tones.
2. Maybelline Baby Skin Instant Pore Eraser
The Maybelline Baby Skin Instant Pore Eraser is a favorite cult primer offered by Maybelline. It is very popular because of some legit reasons. The main reason is filling in pores and reducing redness.
This primer also absorbs excess oils from your face. It offers smooth baby-like skin. This is one of the best makeup primers for oily skin on the market. You can get a flawless look by using this makeup primer.
3. Boots No7 Airbrush Away Primer
These days everyone wants their skin to look fresh and flawless. If you want so, then Boots No7 Airbrush Away Primer is a great choice for you. It contains hyaluronic acid, which moisturizes and smooths your skin.
This primer diminishes pores and fine lines. If you are having a problem with sensitive skin, then this is a good choice for you. Because it is hypoallergenic. The advantage of this primer is lightweight, long-wearing, and suitable for both oily and sensitive skin.
4. Revlon PhotoReady Perfecting Primer
This is possibly the best makeup primer in the world. Revlon offers it. Revlon claims that lousy lighting and IRL does not stand this PhotoReady Perfecting Primer. It's an advanced formula that even out your skin texture.
As a result, your makeup goes effortlessly and stays like that. This primer is also formulated with HD filter technology. This technology transforms any light to mimic filters.
5. L'Oreal Studio Secrets Professional Magic Perfecting Base
As we already know, L'Oreal is one of the top facial cleanser brands in the whole world. Its products are more than satisfying. Customers love their products because of their perfect finish.
If you are looking for a prime that will improve your skin's texture, then this is what you need. It's lightweight and silky. This primer also minimizes large pores and fine lines, which makes your skin feel smoother. 
6. NYX Professional Makeup Shine Killer
In the war of shininess, this is your best weapon. Use it on your skin before your foundation or BB cream to get a fresh and flawless look that lasts all day.
This primer is best for hot summer days when your skin gets excessively oily. It absorbs the excess oil from your skin.
7. E.l.f Poreless Face Primer
This small but effective primer offered by e.l.f gives us a flawless and smooth canvas. This primer is infused with vitamin A and E and tea tree, which gives us vital benefits.
Its silky and lightweight texture is perfect for oily skin. Moreover, it holds your makeup in its place throughout the day.
8. LA Girl Pro Prep HD Smoothing Face Primer
Every makeup user wants their makeup to last all day long. You can get that by using LA Girls Pro Prep Smoothing Face Primer.
It creates a smooth base by filling fine lines and pores. It's infused with skin-nourishing vitamin E and particles. This is so far the best oil-control primer.
9. Milani Prime Shield Face Primer
If you want the invisible and powerful primer for picture-perfect skin, then Milani Prime Shield Face Primer is your answer. It softens the fine lines, and the appearance of large pores to create a smooth base for makeup.
It gives us a gorgeous matte finish. It works not only on oily skin but also on other skin tones. If you don't know about it, then give it a try.
10. Soap & Glory Instant Perfecting Primer
Want an oil-free shine and flawless skin? Try out the Soap & Glory Instant Perfecting Power Primer. It absorbs oil from your skin and gives shine throughout the day.
For that, your pores will look smaller and your skin smoother. It has a multi-action formula, which evens out your skin.
Conclusion
People use makeup on their skins to make them more smooth and flawless. But sometimes there are some side effects of them. So, please use a primer before applying makeup to avoid this problem. But all the primers are not the same for all skin tones.
Oily skin and Sensitive skin need some special care. That's why we have provided the top 10 makeup primers for oily skin above. You can try any of them.
You May Also Like: