Food is one of the fundamental needs of humans. We can live a day without food. Food gives out body strength and prevents disease. There are several types of food we eat every day. Now, people are always busy with their work.
So, they want to have quick snacks and food. As a result, they want foods which we can cook fast. Instant Pot is one of these foods.
Moreover, Instant pot recipes are easy and faster. It's also a great and healthy food to eat as long as it has nutrition.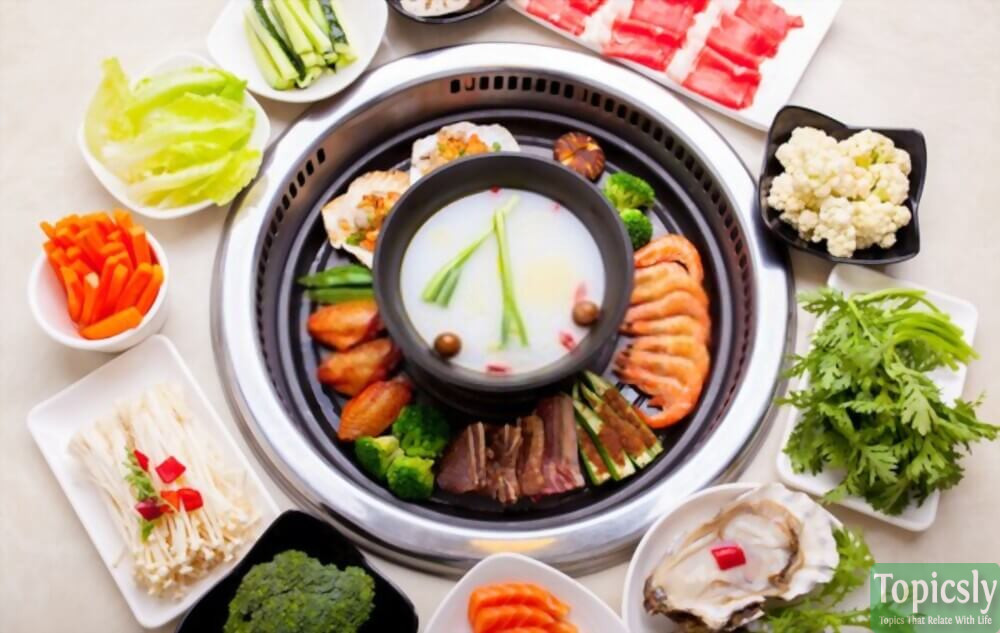 Some pot recipes offer more nutrients than others. We have listed the Top 10 Healthy Instant Pot Recipes for you, both healthy and easy to make.
Top 10 Healthy Instant Pot Recipes You Can Make at Home
1. Instant Pot Beef Stew from Primavera Kitchen
This is one of the fastest pot recipes you can try when you need fast food. It's full of protein and nutrition. This recipe is thickened with arrowroot as an alternative to flour. So, it's excellent for you if you are gluten-free.
It's fully satisfying and comes with veggies, making this dish a healthy lunch or dinner option. You can quickly get the recipe from Primavera Kitchen.
2. Instant Pot Black Bean Soup from Little Spice Jar
It's an entirely meat-free and plant-based food recipe. This soup is made from veggies and black beans. And it will give you high fiber and plant-based protein. Quite a several people don't like to eat meat.
This recipe is for them. If you want to enjoy an instant pot dish without any meat, this is the perfect option. For full details of this recipe plz check out Little Spice Jar.
3. Instant Pot Steel-Cut Oatmeal
Simply one of the best pot recipes. This dish is made from steel-cut oats. Steel-cut oats are nutritious. These are made from oat groats and whole. Which means it takes a long time to cook.
But you can make it easier and quicker by doing it in an instant pot. There are many places from where you can get this recipe. But Simply Quinoa gives instructions better than anyone.
4. Instant Pot Cauliflower Curry from Pinch of Yum
It's an instant pot recipe made with cauliflower. The flavor is derived from the red curry paste. You can buy it from markets and supermarkets.
Besides cauliflower, it contains winter squash, lentils, and full-fat coconut milk, which is delicious.
If you like a cauliflower dish and want to cook it quickly, then this is what you need. It's good and healthy for all your family members. You can eat it for dinner or lunch.
5. Instant Pot Chicken Noodle Soup from Well Plated
Who doesn't like chicken soup? It's a ubiquitous and popular soup. Chicken is a good source of meat and protein. This recipe contains veggies, protein, chicken, and carbs. It's a very healthy soup for sick people and children.
Besides, that people of any age can eat it. But ordinary soup takes much time to be prepared, but making it in a pot can solve that problem for you.
6. Instant Pot White Bean Chicken Chili from The Modern Proper
Chill is a favorite food for cold weather. It's pretty easy to make and has a cozy filling. If you check for a lighter version made with chicken and white beans and red meat, this will do well enough.
Usually, put all of the ingredients in a pot and start cooking. It will take no time at all. This dish will fulfill your daily need for protein.
7. Instant Pot Fried Rice from Fit Foodie Finds
Fried rice is an excellent way to bring the leftover rice back into your life. Many people don't like rice at all. This is the way of getting them to enjoy rice-made foods. Fried rice can be made by adding various vegetables.
Added vegetables will increase its taste. If you want to make it on the stove, then it will kill much of your time. But if we talk about adding it in an instant pot, there is no chance of wasting your precious time.
8. Instant Pot Lentil Soup
If you are a lentil lover and want to cook it quickly, then this recipe is for you. Lentils are versatile, inexpensive, and good for your health. With this pot lentil soup, you keep the stovetop cooking on the sidestep.
This recipe typically takes 30 to 40 minutes to be prepared and ready to eat. People like this recipe for this time benefit because everyone is too busy to waste their time cooking.
9. Instant Pot Stuffed Peppers from Sweet and Savory Meals
Stuffed peppers are a trendy and loved item. People like to eat them for dinner.
You can increase the nutrient and fiber of this dish by using brown rice instead of white rice. It's also free of added fat. Visit Sweet and Savory Meals for the best recipe.
10. Instant Pot Chicken Tortilla Soup from Damn Delicious
This tomato-based soup can be made in just 40 minutes. You will have to make the tortilla strips in the oven.
However, you can substitute a few crushed-up tortilla strips to make it even quicker. Tomato lovers, this instant pot recipe is for you guys.
Conclusion
We can easily cook any food quickly if we do it in a pot. At present, people don't like to cook and stay in the kitchen for a long time.
So, these pot recipes are what you need. We have provided the Top 10 Healthy Instant Pot Recipes for you. It's both healthy and delicious. We hope you will like them.
You May Also Like: